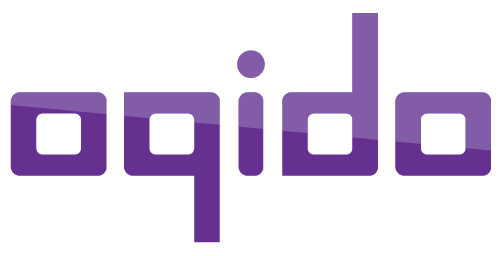 With over 25 years of experience in Asia sourcing, Oqido helps you broaden and optimize your sourcing in the fields of garments, arts&craft, printing and construction.
Unit B1, 8/F China Trade Centre 122-124 Wai Yip Street Kwun Tong
RM B305 Zhetian,18 Jinhui West Rd,Yinzhou District, Ningbo City, Zhejiang,China.
204/B (Level 5), Bir Uttam Mir Shawkat Sarak, Dhaka-1208, Bangladesh
Tailor-made sourcing means we select factories that suit your needs. Beyond prices we identify know-how and capabilities that are essential to each project. We safeguard your interests by checking that factories meet required social and safety standards and verify that production takes place in the approved factories.
Your product, your requirements. We produce only the product you want, the quantity you need at a price that works for you. We work with you to optimize the cost and perceived value of your product. We are here to bring ideas and suggestions to boost quality and reduce costs. Prototypes and samples are submitted at each step of development and production for evaluation and approval.
No short-cut on compliance and quality control. We do all necessary tests with certified laboratories to verify that each product complies with safety and quality standards. Each production is systematically inspected by our own inspectors before shipment.
Purchasing is not just about delivering the right product on time at the right price. It's about looking at the conditions under which sourcing takes place. As consumers awareness and accountability grow, sustainability takes an increasingly central place in the procurement process.
Oqido helps you make your procurement more sustainable in 3 ways:
We work with all our factories so that they can obtain a BSCI certificate (minimum grade C) or Sedex equivalent.
You know the factories. We verify that production is done in the agreed factory, avoid sub-contracting and identify key material suppliers. We keep you informed of all essential information. From factory details to technical issues or production status, you will know what happen to your orders.
Awareness: We engage our key suppliers about the challenge of carbon emissions reduction. Carbon footprint: We help you collect data from our partner factories and assess your scope 3 emissions. Actions: We work with you to find solutions that can reduce the environmental footprint of your product our purchasing: packaging, recycled materials, FSC paper or organic cotton.
"We have been working with Oqido for over 10 years. The Oqido team is dependable, responsive and really understand our quality and ESG needs. We have built a strong partnerships with Oqido and the factories and we recommend them to anyone who wishes to grow their business in a sustainable way."
Nathalie
Purchasing Director, Outdoor lifestyle brand
"We have been working with Oqido since 2015. They are real business partners. The team shows great creativity and adaptability and is fully dedicated to achieve every project."
Edouard
Co-founder & CEO, arts & craft brand
"I have been working with OQIDO for several years. Their strengths their reactivity, the prospection of new business, the approval process with prototypes and finally the quality of materials received."
Frederic
Procurement Director, construction company
Unit B1, 8/F China Trade Centre
122-124 Wai Yip Street
Kwun Tong, Hong Kong
Tel: (852) 35958523
email: info@oqido-group.com